Thoughtful design.
Effortless living.
Seamless delivery.
Since 2014, Patterson Built has delivered exceptional luxury custom homes that capture the imagination, fulfil the vision, and exceed the expectations of our client's. Our team is passionate about designing and building homes that are luxurious, bespoke, functional and designed perfectly with you and your family in mind.
A Unique Building Experience
When you build with us, you will discover that we have refined every part of our process to ensure that you receive the highest level of attention, detail, excellence and service. From initial conversations, planning meetings and the build itself we pride ourselves on always being there for our clients, keeping you updated at every stage of your building journey. 
Read More
For many years, we've been among the leading custom home builders in Sydney and are proud to be a family-owned and operated business that prides itself on delivering an exceptional building experience to our clients.
Unparalleled Quality & Attention To Detail
As an award winning custom home builder that has been recognised for our exceptional build quality, we continually strive to refine the industry standard and are committed to our promise that every home that we build is built to last a lifetime. Each stage of your project is subject to rigorous quality checking processes and inspected by our Managing Director and Owner Grant Patterson to ensure that our own high standards are always upheld. One of the advantages of building with us is that we only take on a limited number of projects a year so you can be assured that you're always getting our highest level of attention and care throughout your build.
Luxury Suppliers
Luxury Finishes
At Patterson Built, we have developed strong relationships with premium quality suppliers across Australia. With a deep desire to exceed your expectations, we're able to elevate your build by using an extensive range of high-quality, luxury finishes and materials to achieve the ultimate wow factor.
When building an architecturally designed home, we understand that meticulous attention to detail makes a difference, and our Custom Home Builders always go above and beyond to source the highest quality products and execute to the highest standard to create a home that you and your family will love for years to come.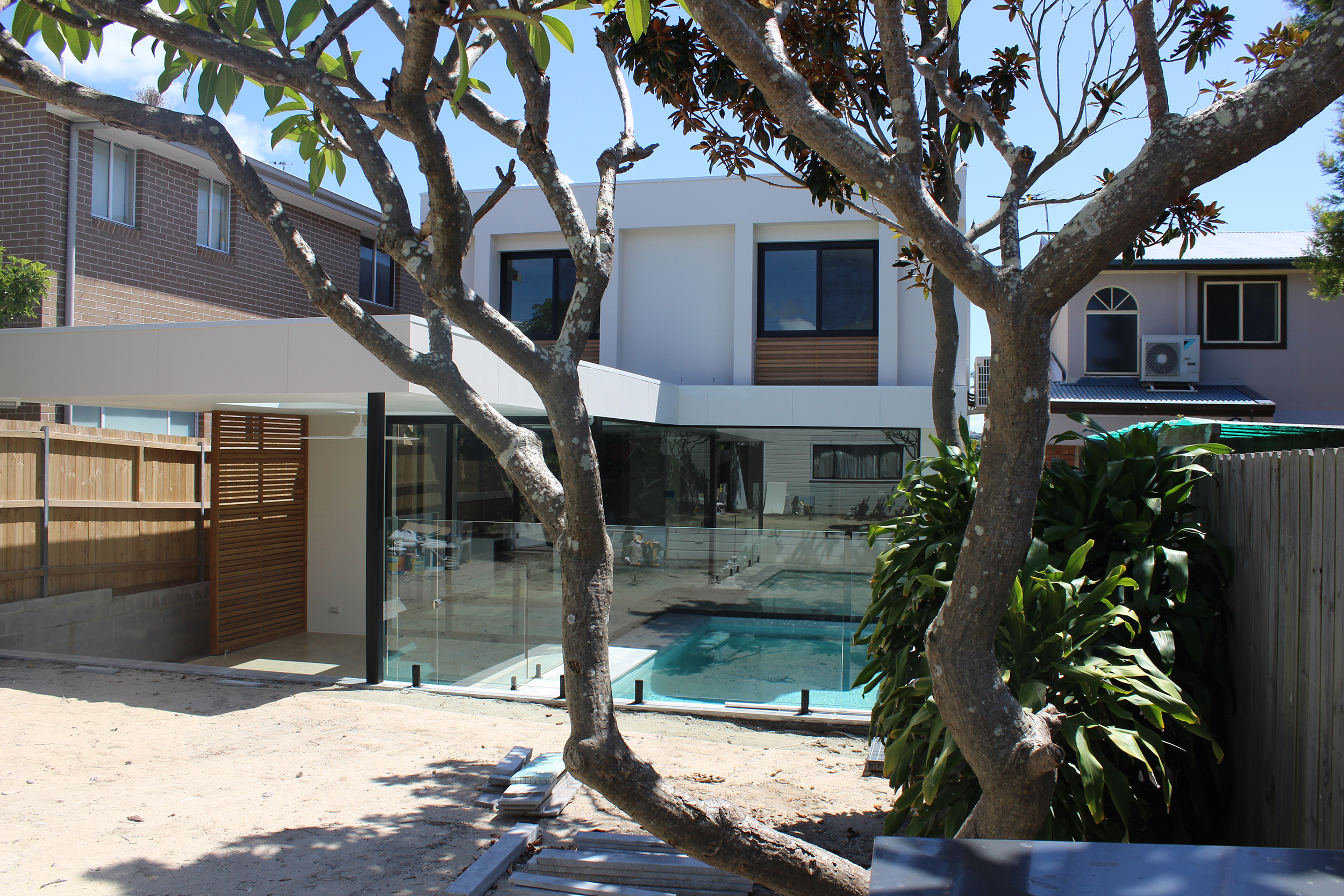 A custom home builder that you can trust
As an industry professional with more than 20 years experience, Grant Patterson has undertaken many impressive projects and has received a number or accolades that have earned Patterson Built the reputation as a trusted luxury custom home builder. 
Read More
As a client, we invite you to work collaboratively with the builder himself, Grant, and our passionate team to translate your ideas and vision into a home that is unique and carefully handcrafted to meet yours and your family's individual needs and budget. 
What we love most about the building journey is the relationships that we get to form with our clients. We want you to feel like you're part of the family and work collaboratively with you throughout the process so that you feel inspired and heard at every stage of your build.
Experience The Patterson Built Difference
When building a custom home, we like to be involved in the early planning stages of the project. We work closely with you and your architect, or our partner architects, to understand your unique requirements and then match your vision with a home that meets your budget, desires, and needs.
Throughout construction our Custom Home builders and wider team has developed an unparalleled build experience that ensures the highest level of attention, detail, and excellence. We then keep you updated at every stage of the building process to ensure that you feel included and inspired throughout the journey.
We're committed to creating the ultimate 'wow' factor for our clients by going above and beyond. This includes pre, during and post-construction.
Throughout your journey, you will notice that we pay special attention to the finer details and finishing touches to create a memorable experience that aims to captivate and inspire everyone who sees and experiences your new home. 
Explore A Few Of Our Completed Projects
Grant and the team at Patterson Built have been relentless in providing us with a truly unique and custom building experience. We knew our building journey was going to be lengthy, so we needed a builder who was honest, reliable, knowledgeable, and trustworthy and we felt that Patterson Built encompassed all of these qualities. Grant took the time to gather information and build a relationship with us. From here we were actively encouraged to share our vision, ideas and be engaged in the whole building process. We are thrilled with final result and so grateful for everything that the team has done to ensure that we didn't just build a new house, we created a home and lifestyle for our family that will positively impact our lives.
Grant and his team ensured that communication was consistent and frequent throughout the build. They provided quality finishes but also offered flexibility with design choices. We were fortunate that Grant and the team were able to handle all facets and elements of the build. We appreciated the valuable input that the team put into our design, and we also felt that our vision and ideas were valued and listened to. The relationship that was established with Patterson Built has resulted in our dream home becoming a reality. We are thrilled with final result and so grateful for everything that the team has done to ensure that we didn't just build a new house, we created a home and lifestyle for our family that will positively impact our lives.
We could not recommend the Grant and his team any higher. We had our plans but couldn't find a builder that we trusted and would be able to complete on time and most importantly on budget with no nasty surprises or mistakes. I approached over 20 builders over a 3-month period and narrowed it down to Patterson Built and other that our friends chose. We were in by Christmas and our friends were only at lock up while we enjoyed our new home that also won The Master Builder association award for best project! This added value to our house and it goes to show that you don't have to be the most expensive to get the best result. We will use them again on our next project without hesitation.
One of the main reasons we chose Patterson Built was how quickly Grant seemed to dial in to our design ideas and the fact we could talk to him in lay terms. It meant that during the build phase, he was able to provide helpful advice and suggestions, right down to matching timbers and choosing finishes and we're very happy with the outcome. We actually felt comfortable enough to leave some decisions purely in his hands. The other thing that stands out for us is the level of finish and the quality of tradesmanship, across all aspects of the build. Definitely high spec. Definitely recommended.
We contracted Patterson Built to build an extension to our 5yr old home. We have an L shaped single- story home on acreage & we wanted to knock down the man bedroom at the end of the hallway, extend the hallway to include two additional bedrooms + a theatre room, convert the ensuite into a main bathroom and build the master bed / bathroom at the end of the hallway. Our primary goals; 1. We didn't want to extension to look like an extension. We wanted it to look like it was always part of the home and 2. We wanted a high-quality build. And we absolutely achieved this with Patterson Built. They were professional, clean, organised, everyone knew exactly what was happening, the building supervisor was always thinking ahead, and the company as a whole was extremely easy to deal with. We would build with this company again.
Grant & the team at Patterson Built have been amazing during the construction of our home extension. We couldn't be happier with the high standard of work and level of professionalism from start to finish. The team are so friendly and considerate- always keeping the site clean and organised which was a blessing with 4 young children & ourselves living here!! We would highly recommend Patterson Built to anyone who needs an experienced and reliable builder!!
My company provides services on site for Patterson built. I've worked for a few builders, but never one as particular as grant and his team. Nothing is missed. You can be assured that all trades involved will deliver a job of the highest quality.