High-End Renovations & Extensions
Reimagine The Way That You Live
Our luxury renovations and extensions transform your existing space to include everything you've always dreamed of and breathe life back into your home.
As an award-winning building company, Patterson Built is highly regarded within the industry for our strength in designing and building quality custom home extensions and renovations for our clients throughout Sydney. We take the time to understand how you and your family want to live into the future, and by listening and reflecting on your ideas and needs, deliver beautiful and functional solutions that take into account your dreams, vision and aspirations.
Read More
When undertaking renovation and extension projects we believe in taking a collaborative approach to the building process, working alongside local renowned architects and our clients to achieve the best outcome possible. We focus our attention on every aspect of your project with meticulous attention to detail and pride ourselves on going above and beyond for clients, keeping you updated and informed along every step of the journey.


Whether you're thinking about redesigning your existing space, creating extra room for the kids with a second storey addition or are looking to add maximum value to your existing home, Patterson Built can design and build a renovation or extension that meets your changing lifestyle needs and complements the existing architecture and design of your home.
Create A New Home, Within Your Existing
We often hear that the flow or layout of a home isn't quite right. Or perhaps the current design that you once loved is starting to become dated. Your home should be a sanctuary for you and your family and reflect your unique tastes and lifestyle; somewhere you escape to at the end of a long day and entertain in with family and friends. From ground floor, single-storey extensions, second storey additions to renovating your existing space to create a more functional home for your growing family, Patterson Built can help you achieve an enhanced living experience like no other.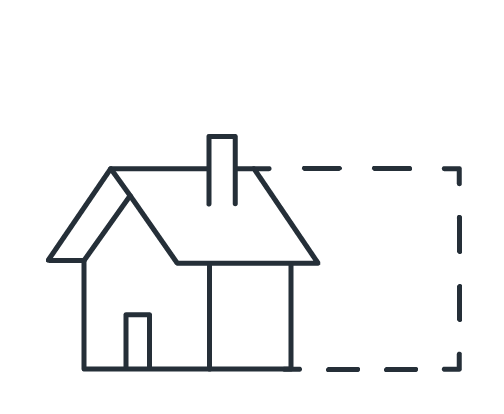 Single Storey Extensions
A single storey extension can be the perfect solution for families that have outgrown their existing home but still love the neighbourhood that they're living in.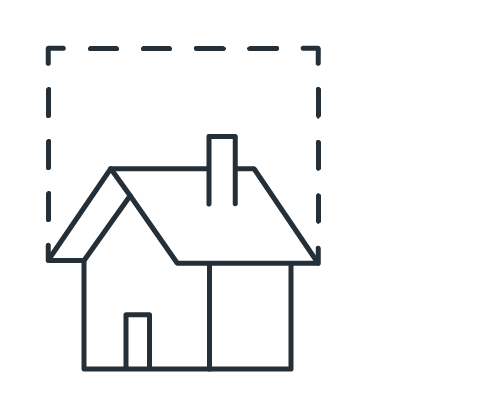 Second Storey Extensions
A second storey addition is a great option for those that are needing more bedrooms or bathrooms and extending their living space. But may be on a smaller block that doesn't allow them to simply extend.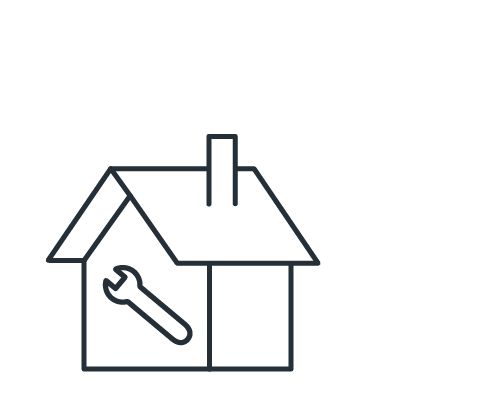 Renovations
Whether you're in need of a luxury kitchen renovation or bathroom renovation or are looking to create an open plan living space, we can help.
Renovating or extending a home is a collaboration, and we put you at the heart of everything that we do.

From the moment that you meet the team at Patterson Built, you'll feel the difference. Your priorities, dreams and vision become ours and we do everything that we can to make sure you're completely satisfied. Because when you're happy, so are we.
Our friendly and collaborative team at Patterson Built are always striving to push the boundaries by incorporating new technology and solutions into our renovation and extension processes and building techniques- combining the best of creativity, functionality, and innovation, all in one. We pride ourselves on engaging only the finest tradesmen who are specialists in their respective fields and who are committed to the high standards of excellence that Patterson Built have developed a reputation for.
Experience That You Can Trust
Managing Director and licensed builder Grant Patterson has over 20 years' experience in the building industry. As a qualified carpenter and builder, he sets the benchmark for Patterson Built's exceptional attention to detail, quality craftsmanship and technical building expertise. Grant has spent many years renovating and extending luxury projects as well as architecturally designed homes. As a result, Grant and his team have the skills to transform an original house into a stunningly contemporary home that celebrates our client's vision.
It takes a team of professionals to help you bring your renovation and extension to life. This is where our experienced team of tradesmen, architects, staff, suppliers, and partners come in. We can help you create a plan that will suit your needs and take care of all of the planning, permits and luxury inclusions required to renovate and extend your home.  This is supported by our industry leading processes and project management methodologies that are driven by detail and communication.
View some of our recently completed renovation/extension projects
Grant and the team at Patterson Built have been relentless in providing us with a truly unique and custom building experience. We knew our building journey was going to be lengthy, so we needed a builder who was honest, reliable, knowledgeable, and trustworthy and we felt that Patterson Built encompassed all of these qualities. Grant took the time to gather information and build a relationship with us. From here we were actively encouraged to share our vision, ideas and be engaged in the whole building process. We are thrilled with final result and so grateful for everything that the team has done to ensure that we didn't just build a new house, we created a home and lifestyle for our family that will positively impact our lives.
Grant and his team ensured that communication was consistent and frequent throughout the build. They provided quality finishes but also offered flexibility with design choices. We were fortunate that Grant and the team were able to handle all facets and elements of the build. We appreciated the valuable input that the team put into our design, and we also felt that our vision and ideas were valued and listened to. The relationship that was established with Patterson Built has resulted in our dream home becoming a reality. We are thrilled with final result and so grateful for everything that the team has done to ensure that we didn't just build a new house, we created a home and lifestyle for our family that will positively impact our lives.
We could not recommend the Grant and his team any higher. We had our plans but couldn't find a builder that we trusted and would be able to complete on time and most importantly on budget with no nasty surprises or mistakes. I approached over 20 builders over a 3-month period and narrowed it down to Patterson Built and other that our friends chose. We were in by Christmas and our friends were only at lock up while we enjoyed our new home that also won The Master Builder association award for best project! This added value to our house and it goes to show that you don't have to be the most expensive to get the best result. We will use them again on our next project without hesitation.
One of the main reasons we chose Patterson Built was how quickly Grant seemed to dial in to our design ideas and the fact we could talk to him in lay terms. It meant that during the build phase, he was able to provide helpful advice and suggestions, right down to matching timbers and choosing finishes and we're very happy with the outcome. We actually felt comfortable enough to leave some decisions purely in his hands. The other thing that stands out for us is the level of finish and the quality of tradesmanship, across all aspects of the build. Definitely high spec. Definitely recommended.
We contracted Patterson Built to build an extension to our 5yr old home. We have an L shaped single- story home on acreage & we wanted to knock down the man bedroom at the end of the hallway, extend the hallway to include two additional bedrooms + a theatre room, convert the ensuite into a main bathroom and build the master bed / bathroom at the end of the hallway. Our primary goals; 1. We didn't want to extension to look like an extension. We wanted it to look like it was always part of the home and 2. We wanted a high-quality build. And we absolutely achieved this with Patterson Built. They were professional, clean, organised, everyone knew exactly what was happening, the building supervisor was always thinking ahead, and the company as a whole was extremely easy to deal with. We would build with this company again.
Grant & the team at Patterson Built have been amazing during the construction of our home extension. We couldn't be happier with the high standard of work and level of professionalism from start to finish. The team are so friendly and considerate- always keeping the site clean and organised which was a blessing with 4 young children & ourselves living here!! We would highly recommend Patterson Built to anyone who needs an experienced and reliable builder!!
My company provides services on site for Patterson built. I've worked for a few builders, but never one as particular as grant and his team. Nothing is missed. You can be assured that all trades involved will deliver a job of the highest quality.